PASTICCIOTTO LECCESE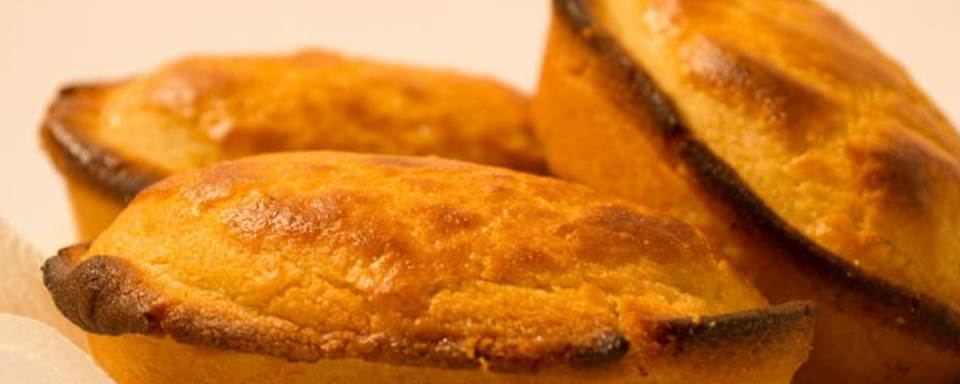 Ingredients:
- shortbread
- custard
- oval cutters                         
Preparation:
Prepare the pastry and let rest 30 minutes.
Prepare the pastry cream and let it cool.
Put the ball of pastry on a work surface dusted flour, with a rolling pin to form a 7-8 mm thick sheet therefore, butter molds, dust them with flour eliminating the excess. Man With the pastry to cover the bottom and sides of the molds and prick with the tips of the fork.
Fill the pastry cream to the brim and with another piece of pastry cover like a lid and adhere well and ovalizzandolo in convex shape with your hands.
Brush with egg white slightly beaten and put ramekins in the oven already 'hot at 170 degrees and cook for 10 minutes; increase the temperature up to 200 ° and bake until the surface of pasticciotti will 'become amber light.
Remove the molds from the oven, wait until the pasticciotti Lecce to cool, then remove them from the molds gently.
PITTULE SALENTINE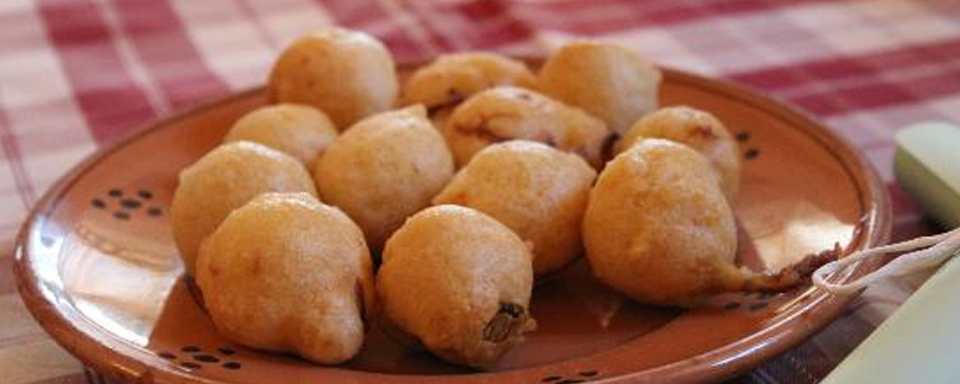 Ingredients:
-1 kg of flour,
-1.5 cubes of yeast,
-water and salt.                         
Preparation:
We blend the ingredients until the dough is very liquid that is left to rise for at least two hours in a warm place.
With the help of a teaspoon takes little by little the dough, which will have & agrave; a spherical shape and fry in hot olive oil.
It might be useful occasionally wet the spoon to prevent the dough from sticking.
This basic dough can & ograve; be enriched and varied eg dough with tomato sauce you add peeled tomatoes, capers, oregano and anchovies, or you can & ograve; stuffed with codfish & agrave;, lampasciuni peeled shrimp silversides (& quot; minoscia & quot;), turnip greens boiled, cheese, black olives, etc.
CICERI E TRIA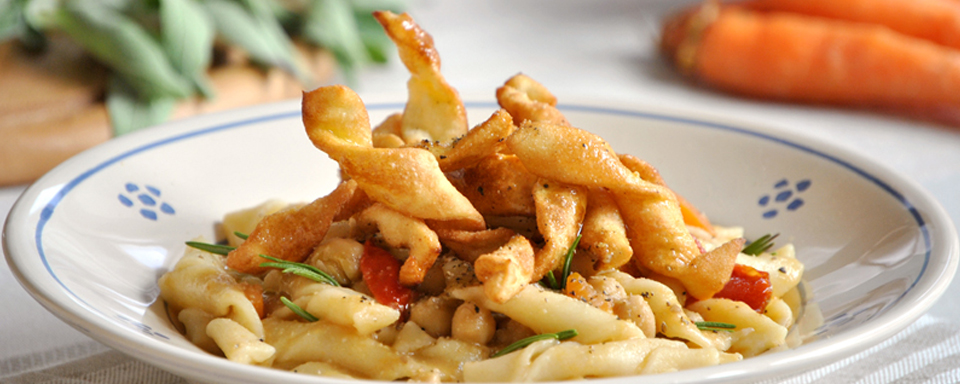 Ingredients:
- 300 gr. tria (pasta typical Lecce)
- 250 gr. chickpea
- 2 stalks celery
- 3 bay leaves
- 1 white onion - extra virgin olive oil
- salt                         
Preparation:
The night before you leave to soak the chickpeas with a pinch of baking soda.
The next day, after rinsing, let them simmer in a pot covered completely of water in which you put the bay leaves and salt you have adjusted.
Cook in plenty of water, in which you add the celery stalks and set of salt, 250 grams of tria: the rest of the dough, instead, you have to fry it in oil until it turns amber, then drain and keep it aside. In a large pan, fry the finely chopped onion (careful not to burn it, you should just turn golden), add the fried dough, boiled pasta you've just drained and the pea soup.
Mix well, wait a few minutes and serve hot. A pleasure sprinkle with chopped parsley.
PEZZETTI DI CAVALLO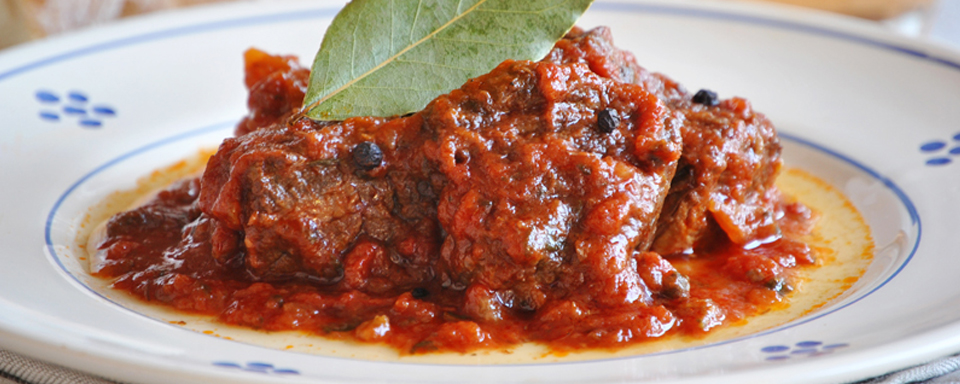 Ingredients:
- Horsemeat
- Extra virgin olive oil
- Tomato Sauce
- carrots, celery, parsley, bay leaf, chili                         
Preparation:
Take the horse meat, cut into large pieces and brown in a skillet with a little onion until it is seasoned.
Add a liter of tomato sauce true for every pound of flesh, not failing to add carrots, celery, parsley and two bay leaves, previously made dent in extra virgin olive oil (type Salento DOP) and hot pepper (diavolicchio ) to taste (more is better).
The cooking must be low heat (possibly on an olive wood fire) in a terracotta pot on the hearth.
Skim the beginning of cooking and cook very slowly for at least four hours.
Serve in small plates accompanying with thick slices of homemade bread toasted on the grill.